22.09.2015
The international targeted expo "Import Substitution" supported by the Russian Government took place at Crocus Expo center in Moscow, September 15-19, 2015. Over 350 Russian and foreign companies presented their competitive products and services at the event.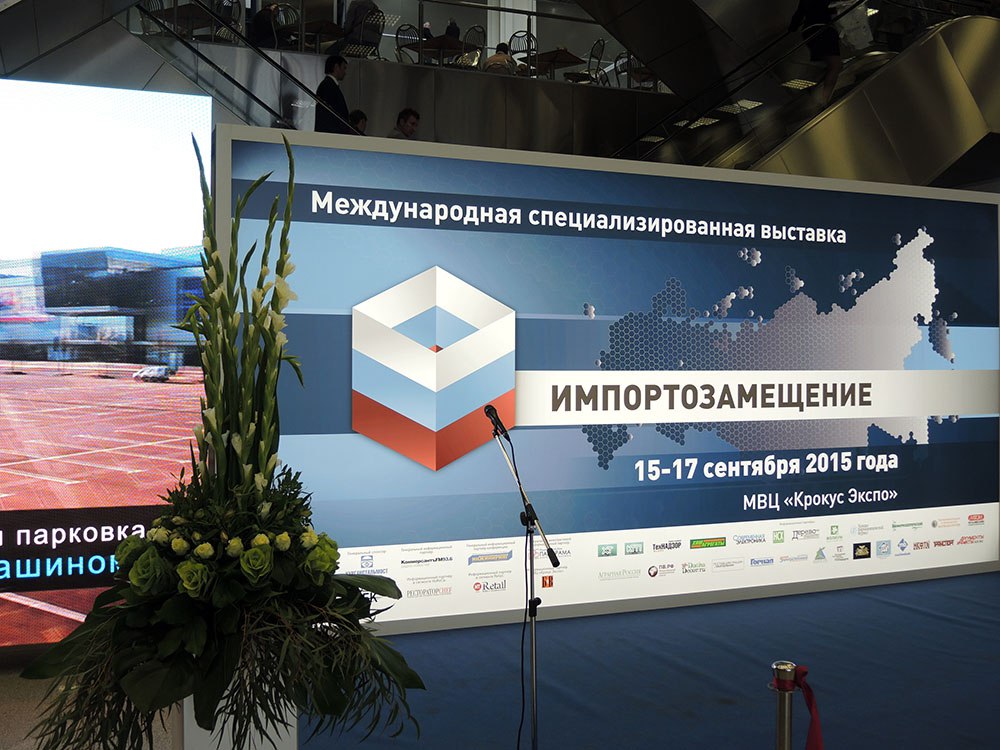 Members of the Russian Government, Legislative Assembly, representatives of Ministries, Russian regions, major organizations and enterprises, as well as foreign guests, took part in the opening ceremony. On September 15, the Prime Minister of the Russian Federation Dmitry Medvedev visited the expo.
RELEX Group that took part in the Import Substitution Expo has over 25 years of experience in application and system software development, design, manufacturing and support, as well as software customization according to the clients' requirements.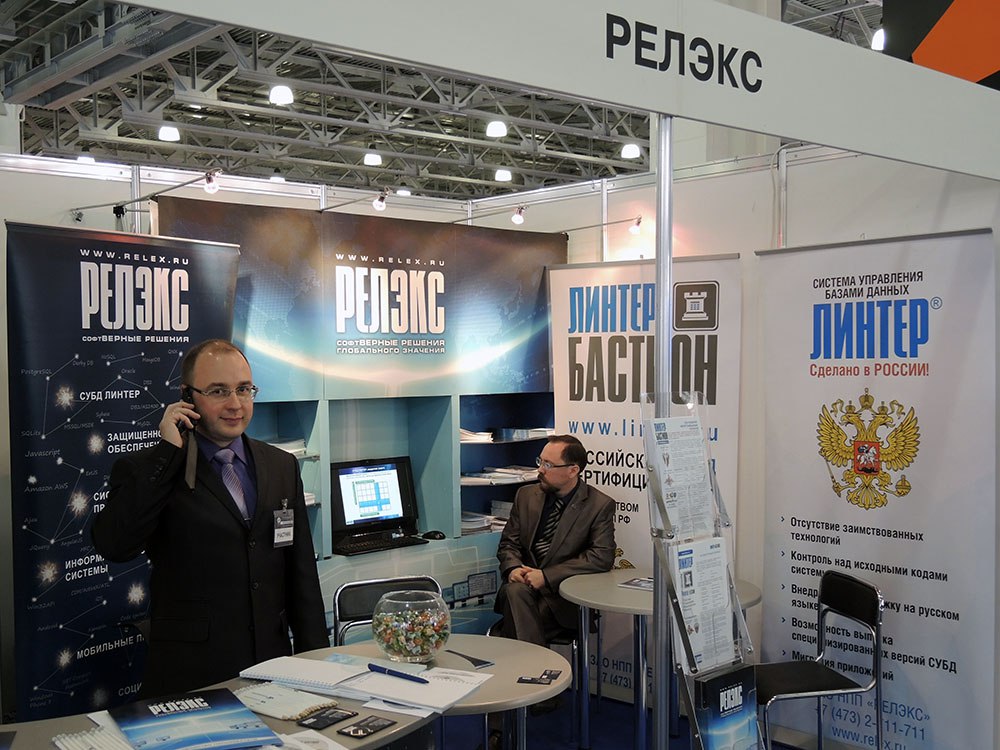 At the expo, RELEX presented its developments in the field of databases, the DBMS Linter family. This is the only DBMS fully developed in Russia. The DBMS is not based on free software solutions and does not contain any borrowed code. Moreover, DBMS Linter BASTION is certified by the Russian FSTEC and Ministry of Defense, which makes it possible to build an information system of any security level, including, systems for storing state secret and top secret information .
The DBMS supports such platforms as MSVS, OS RV, Rosa, Elbrus OS, Alt Linux, Astra Linux, as well as mobile operating systems Android and iOS.
DBMS Linter is successfully used in various fields, from nuclear, oil-and-gas and defense industry to electronics and production of mobile devices.
RELEX thanks the hosts of Import Substitution Expo for their top quality work and visitors for their interest in our products and services.